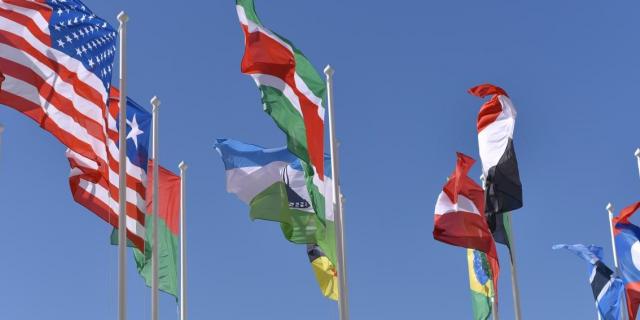 04/11/2019
English-taught curriculum in civil engineering
English-taught curriculum in civil engineering
ESTP Paris is now offering a full curriculum in civil engineering, entirely taught in English and dedicated to international and French students at a Master's level.
This program deals with all fundamental subjects of the built environment and civil engineering.
Through fundamental engineering courses and soft skills development, ESTP Paris strives to form intercultural civil engineers, ready to work all over the globe.
In September 2019, ESTP Paris launched its first year of Master's program (Year 2 at ESTP Paris). Then in September 2020, 'Degree seeking students' may attend the last year of their Master's degree (Year 3 at ESTP Paris) and obtain the master's degree in civil engineering (French "Diplôme d'ingénieur").
It may also be possible for a 'Study-abroad student' to attend a semester only or one academic year as an exchange student, without graduation. Students attending this program will be able to complete 30 ECTS per semester and 60 ECTS per year. Additionally, French Language classes are organized for non-French-speaking students.
Courses will be given by professors from ESTP Paris and from our partner universities' faculty members abroad.
WHO CAN APPLY?
International students from partner universities
International students applying independently (free movers)
French students from ESTP Paris
WHERE?
On our campus in Cachan, near Paris. 
For more information, click here