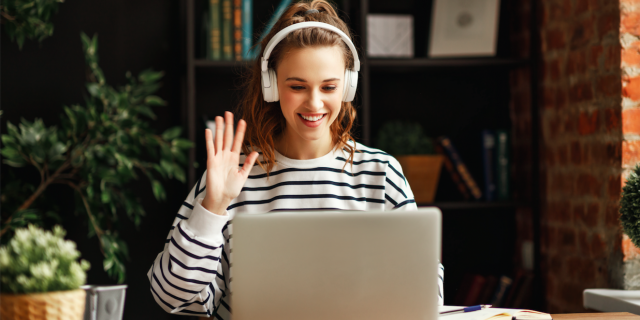 FLE | French Language for Engineers
ESTP PARIS/EPF TEAM IS OFFERING AN INTENSIVE FRENCH LANGUAGE SUMMER PROGRAM AND FRENCH COURSES ALL ALONG THE YEAR FOR ALL INTERESTED INTERNATIONAL STUDENTS
Intensive French Language Program
Join us, improve your communication skills in French, discover French culture and the Paris region!

We offer Core French Classes and Scientific French Language in an immersive environment in small groups which assures an effective progression.
 

Courses are designed for all learners from beginners (A1) through advanced levels (B2-C1), in accordance with the Common European Framework of Reference for Languages (CEFRL).

The program also includes cohesion activities and visits in the Paris region!

FRENCH LANGUAGE SUMMER PROGRAM FOR ENGINEERS AND SCIENTISTS (2023)
Students unable to come to France for this program will have the possibility to follow the classes online.
2023 COURSE SCHEDULE
2 TO 8 WEEKS SESSIONS DURING SUMMER (JULY-AUGUST 2023)
You can enroll for a 2 to 8 weeks sessions depending on your level :
Group level A1 & A2 :

Dates | July - august 2023
Course duration | 6 or 8 weeks
Hours per week | 25 hours
 
Group level B1 & B2 :
Dates | July - August 2023
Course duration | 4 weeks ​​​​​​
Hours per week | 25 hours 
 
Intermediate group – refresher:
Dates | Mid-August 2023
Course duration | 2 weeks
Hours per week | 25 hours
THROUGHOUT THE YEAR
EPF-ESTP FLE Department offers French classes from the end of September to the end of January (semester 1) and from the beginning of February to the end of May (semester 2). 

Courses are designed for all learners from beginners (A1) through advanced levels (B2-C1), in accordance to the Common European Framework of Reference for Languages (CEFRL). 
One semester = 60 hours of classes for A1 level and 30 hours for the other levels.

Classes take place on Tuesday and/or on Thursday from 6:30 pm to 8:30 pm on EPF campus (55 avenue du Président Wilson, 94230 Cachan). At the end of the semester, students are evaluated through an official international test, the TFI, and a test of French knowledge. A grade report including an evaluation of the French level of the student is issued at the end of each semester.

The time schedule is sent to the registered students around one week before the classes start.
 
ACCREDITATION
The EPF-ESTP FLE Department is certified by France Education International and holder of the LABEL QUALITE FLE renewed in 2021 - grade of 15 stars.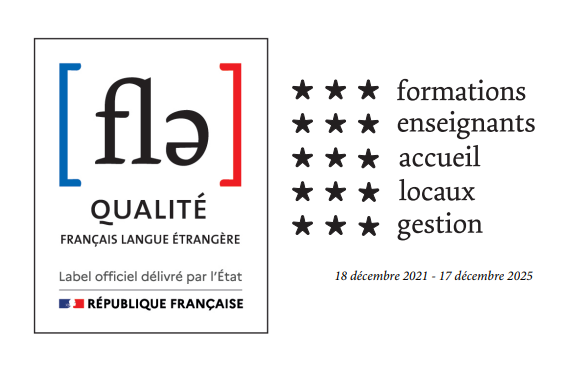 Check your local time !
We recommend you check your local time before applying for the program : 
Learn more
Program
INTENSIVE SUMMER COURSES
Period : July 3 to September 1, 2023
Duration : 2 to 8 weeks depending on the level
👉 Online registration (from the beginning of May)
Registration deadline : June 30, 2023
Consult our Facebook page: French courses for Engineers Epf-Estp
Comprehensive and innovative learning methods are our key to success!

CORE FRENCH LANGUAGE AND ACTIVITIES
→    Phonetics, grammar, vocabulary
→    Introduction to French culture
→    Cultural visits and activities b  b           
→    Conversation and writing workshops
→    Theater classes (speech and public speaking)
→    Picnics at the Parc de Sceaux and in Paris
FRENCH LANGUAGE FOR SPECIFIC OBJECTIVES
→    Lessons focused on scientific subjects and language (mathematics, mechanics, structures & materials, economics, etc.)
→    Methodology

We have rooms equipped for blended learning:
→    Active learning, collaboration and student-teacher interactivity
→    Personalized teaching, tutoring sessions
→    Self-paced lessons and assignments throughout the training
Our teaching staff
Our qualified language professors have a solid experience in teaching to future international engineers.

Scientific subjects and language are taught by qualified college professors and professionals
 
Certificates and ECTS credits
At the end of the program, an academic transcript and a certificate of attendance indicating the level achieved in French is issued to each student. 
At the end of each week, and upon success, students may obtain 1 transferrable academic credit (ECTS). Summer Language courses credits may be accepted towards a degree according to the home institution. Students may check their home institution's transfer policy. 
Applications
Registrations are open from the beginning of May until June 2023!

You will be redirected to the 👉 online registration platform to submit your application.  
Once you have created an account, please read carefully and follow the online registration steps. We recommend using a frequently used email address: login information will be sent to this email address. 

Our staff will review the submitted applications in a timely manner. 
Fees and Conditions
Tuition fees include:
20 hours of lessons per week (Core and Scientific French language)
5 hours of tutoring, cultural activities and/or workshops per week
1 placement test and 1 certificate of attendance per student
| WEEKS | TUITION FEES | REGISTRATION FEES |
| --- | --- | --- |
| 2 weeks | 650€ | 100€ |
| 4 weeks | 1 260€ | 100€ |
| 6 weeks | 1 740€ | 100€ |
| 8 weeks | 2 320€ | 100€ |
| extra week | 325€ | / |
For distance learning courses, the price is €205 per week (15 hours of lessons in the afternoon, French time) + registration fees depending on the number of weeks.
Registration fees are non-refundable, please refer to the general conditions of sale on the EPF or ESTP website.
Our partners
Partner universities have trusted our program :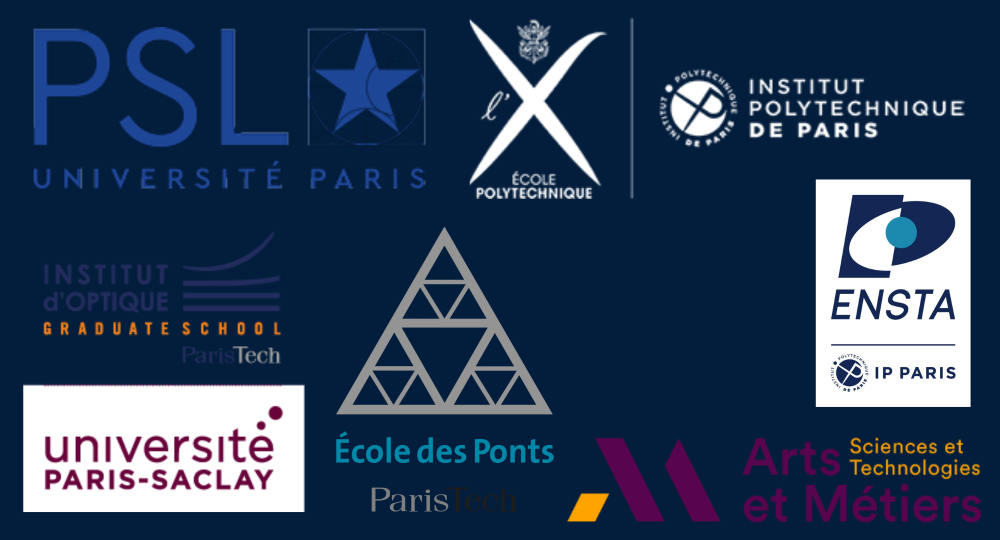 Claims
FAQ
More information
Follow the classes online
Follow the classes online
Benefit from high quality teaching at home
Students unable to come to France for this program will have the possibility to follow the classes online (15 hours of classes per week).

Our professors rely on various effective digital educational tools which enable them to deliver suitable academic on-line contents. 

Make sure you have a stable internet connection to follow the classes online. 
 
Moodle EPF: https://moodle.epf.fr/ 

Teams : 
An internet connection is required for the use of these software. We advise students to install and test them as soon as they are granted access by the school. 
All browsers are supported by our Moodle platform and Teams, but we recommend using the latest versions for security reasons. 
If you experience problems with the software, please contact : support@epf.fr 
Students testimonials
« Je suis très content des cours et des professeurs. Je pense qu'ils ont bien accompagné l'évolution des étudiants. », Guilherme V., Brazil 
« J'ai beaucoup aimé la façon dont le professeur s'est adapté aux besoins des étudiants. » Eloi A. F., Brazil 
« Ce cours m'a suscité de l'intérêt pour l'étude de la langue française. Les sujets de discussion choisis par l'enseignant étaient variés. Chaque leçon était intéressante et en même temps instructive. », Dilyaram I., Kazakhstan 
« J'aime ma professeure ! Elle est très gentille et enseigne bien le français. Je sens que je progresse vite !! », Xin L., China 
 « Je suis très content d'avoir suivi les cours. J'ai rencontré beaucoup de gens qui sont très intelligents, et j'ai vécu une bonne expérience. » Andrii-Liubomyr S., Ukraine 
« J'ai beaucoup aimé le cours. Les professeurs sont très bien préparés et je pense que cela a été une bonne façon de mieux connaitre la culture française. J'ai réussi mon but ! » Carlos L. D., Brazil 
« Les cours ont été super intéressants et dynamiques. J'ai vraiment pris confiance en moi grâce aux enseignants. » Damaris Y. RIVERA B., Mexico