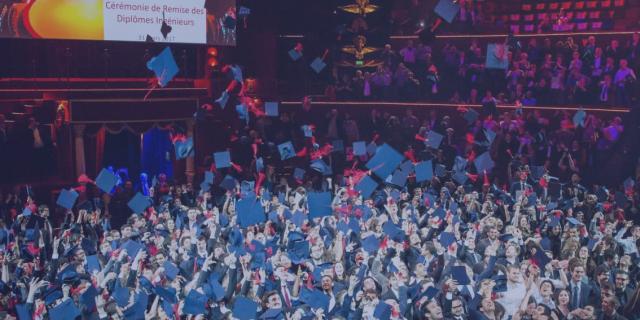 Graduate study in France
ESTP Paris Diplôme d'ingénieur or Master's Degree in Civil Engineering
International students wishing to enrol in the ESTP Paris Diplôme d'ingénieur- Master's levelengineering degree - are admitted:
In First Year on the basis of their first degree, with a minimum requirement of a Bachelor's degree (Licence or equivalent)
In Second and Third Year, as part of an academic exchange for a double degree.

Places are awarded based on the application and/or an interview:
For further information about studying in France, please consult the Campus France website
Study opportunities in Cachan and Troyes
Please find below the study plans and ECTS grading scales: 
Non-degree academic exchanges (semester or year)
The numerous partnerships of ESTP Paris with international universities and schools allow students to experience one or two exchange semesters at our school. Interested students need to check with their institution if such an exchange is possible.

Once accepted by their school and selected at ESTP Paris, students need to build a study plan. This study plan must match the academic requirements from their institution and ESTP Paris.
Please find below the study plans and ECTS grading scales:
For more information, please contact:
Caroline SONG | International Relations Assistant
Phone : +33 (0)1 49 08 24 44
International Master's Degree in Civil Engineering of Complex and Nuclear Structures
A world-class program delivered entirely in English over 4 semesters, awarded with 120 ECTS credits. It is equivalent to a two-year Master's Degree, and students who have already completed the equivalent of the first year of a Master's Degree (M1) can proceed directly to the second year of the Master's Degree program (M2). 
This course focuses on the civil engineering aspects of nuclear power plants, high-risk installations, and buildings subjected to extreme loading; from design and construction, to decommissioning.
This Master's Degree qualifies students for an international career or doctoral study.
For more information, please contact:
Carine Brault | Innovation & Nuclear Civil Engineering Teaching and Research Chair (GCN)