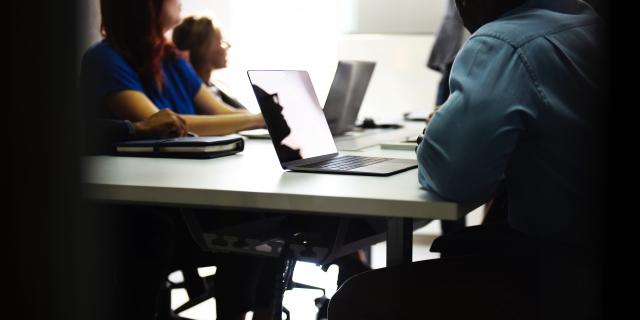 Intra-company internships
INTRA-COMPANY INTERNSHIPS
Custom courses to meet companies' specific needs

Dual expertise, combining a profession and educational engineering, is the strength of ESTP Paris' educational team. It ensures a quick and high-quality analysis of your needs.

Whether the aim is to optimise your skill development plan, to create a common professional core, to disseminate best internal practices or encourage feedback within your teams, ESTP can create a custom course for you.
From one-day sessions to courses lasting several weeks, these can be held within your premises or in our training centres at the heart of Paris.

Our solutions

·       Intra-company course catalogue: we organise the internship offered in our inter catalogue specifically for your company employees. Together, we will set out the practical arrangements for the course: dates, location of the internship, etc.
·       Short custom courses: based on a topic in our inter catalogue, we will work with you to design a custom programme that matches your circumstances, audience and specific needs
·       Multiple arrangements: if you require a course relating to several topics, targeting several employees, we will work with you to design a custom course in terms of content, educational arrangements and roll-out.
·       Certifying career pathways: we will work with your to design career pathways that will promote professional mobility among your employees. An ESTP Paris certificate is issued at the end of the pathway and validated with the defence of a career plan.

Our approach:

·       Mixed teaching engineering: we will analyse your training needs and assess any prerequisites. We will design the educational architecture classroom and/or remote materials.
·       Coordination and steering: following a pilot session to approve any options selected,
we will steer the entire roll-out process.
·       Monitoring and assessment: we will assess acquired knowledge at the end of the course, in order to ensure that the educational objectives set have been met, and will provide any administrative follow-up required
Timeframe for access to the course:
- for courses subject to a call for tenders: the timeframe is that indicated by the client in the call for tenders
- for courses not subject to a call for tenders: the timeframe is a minimum of one month, based on the specificities in the specifications
The overall customer satisfaction rate for intra-company courses is 91%.

Learn more about our disability policy

:

here
 

For more information:
Communications department
Tel | 01 75 77 86 08