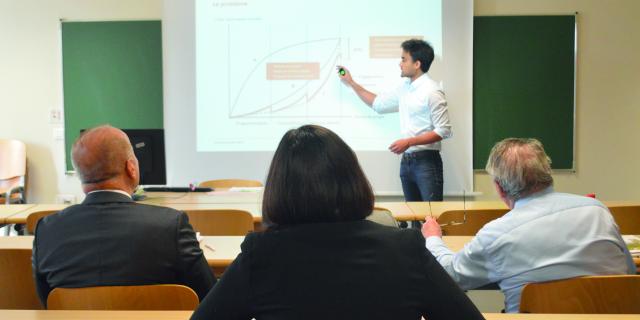 Master's degree
International Master's degree in Civil Engineering of Complex and Nuclear Structures
A gold-standard course delivered entirely in English over 4 semesters entitling students to 120 ECTS credits. It is equivalent to a Master 1 and Master 2, therefore students who have passed courses equivalent to the first year of a Master's course (M1) can move straight into the second year of the Master (M2 level).
This course focuses on civil engineering aspects of nuclear power plants, high-risk installations, and buildings subjected to stresses, from design and construction through to decommissioning.
This Master's degree equips graduates for an international career or doctoral studies. 
For more information, please contact:
Carinne Brault | Innovation & Nuclear Civil Engineering Teaching and Research Chair (GNC)