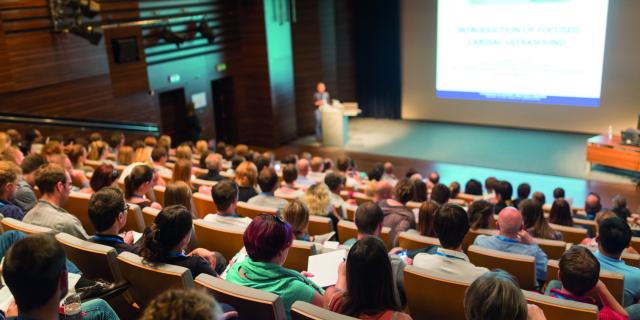 Continuing Education
Personalised courses in a fast-changing world
Every young graduate or professional experiences changes in their career which require them to develop new skills in order to gain an understanding of new expectations and trends, master new disciplines, and develop a proactive and creative approach.
Specialised Master's
An ideal skills development environment for professionals and recent graduates
ESTP offers eight specialised Master's courses (Mastère Spécialisé®) either full time (6 months tuition and 6 months in industry) or part time (1 week of tuition and 2 or 3 weeks in industry) to combine work and study.
Corporate training courses 
Short training programmes delivering operational skills 
ESTP trains the largest number of professionals in the construction, urban and regional planning, real estate, and energy efficiency sectors in France.
Course objectives: our corporate training courses focus on the acquisition of best practice and methodologies.
In-house training 
Experts in delivering bespoke training 
Whether you want to optimise your skills development plan, establish a skills platform, communicate best practice internally or promote professional feedback within your teams, we can produce a training programme tailored to meet your specific needs. 
The teaching team's key asset is its building and public works expertise combined with educational and digital engineering skills. It can analyse your requirements quickly and professionally and offer you effective bespoke training.
Training sessions lasting from a single day to several weeks can be delivered in-house or at our training centre in central Paris.
Validation of Acquired Experience 
Obtain a site management or engineering degree 
Validation of Acquired Experience (VAE) is recognised by the French labour Code. We help you to coordinate your project, produce the required documentation, write a dissertation and prepare for a viva.
Certified training pathways 
Acquire cutting-edge skills
This training allows you to acquire new skills for new disciplines either part-time or over several consecutive months.
Executive Academy
Executive Academy courses are designed to meet the requirements of managers working in the broader construction industry, design and operation of engineering structures and buildings, urban and regional planning, or real estate. 
For more information, please contact: