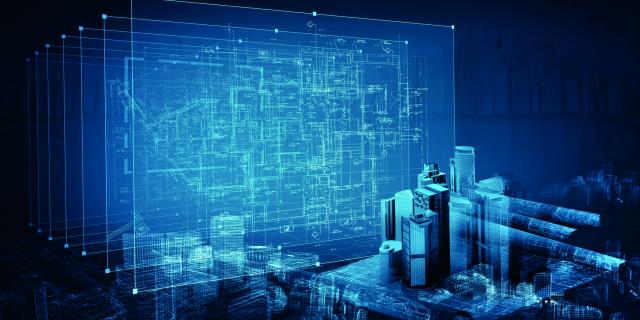 Digital twins of construction and infrastructure in their environment
A RESEARCH CHAIR DEDICATED TO DECARBONIZING THE SECTOR
Partners: Egis, Bouygues Construction, Schneider Electric, BRGM, SNCF Réseau and Arts et Métiers
 MISSION AND AMBITIONS
Explore new solutions that will help to reinvent the way of building and make digital transition challenges a means of improving performance in the construction sector and of contributing to environmental issues: these are the goals that drive the partners of the "Digital twins of construction and infrastructure in their environment" Chair in the context of this unprecedented Research Chair alliance.
 
 PURPOSE AND APPROACH
The purpose of the "Digital twins of construction and infrastructure in their environment" Chair is to:
Uphold a holistic and shared vision, from knowledge to applications in practice, fostering a shared industrial and scientific output
 
Drive digitalization in the sector by overcoming critical technological hurdles and unlocking optimization solutions for a more sustainable and resilient infrastructure
 
Finance innovation and research programs aimed at achieving a high international profile
 
 RESEARCH & STUDY THEMES
Organization of datasets used and sourced from the digital twin during the building's life cycle;
 
Digital continuity applied to digital twins: interoperability of models and data;
 
Digital twin architecture: link between the physical building and the DT;
 
Digital twins as enhanced decision support tools (Artificial Intelligence and simulation)
 
Digital twin contributions to the energy and green transition
 
Digital twin governance: data protection and cybersecurity

 MULTIPARTY GOVERNANCE
The Chair's partners are involved in three governing bodies: a strategic committee in charge of the Chair's broad guidelines, a scientific committee responsible for establishing a mid-term scientific roadmap, and an operational committee in support of the latter.
 
 TEAM
The Chair provides a particularly rich working environment, comprised of many academic and industry experts. It aims to recruit a number of doctoral students to work on additional issues and contribute towards overcoming various scientific and technical obstacles in the field.
 
 THESIS
In progress: "Structuring of digital twin data to reconcile real and simulated models - Case Study:  Energy Models for buildings".

Nowadays, different models (design, construction, operation) are developed by different teams using independent tools with little to no coordination in terms of data model structure. These models are vastly different and reconciling them at a later date can be very costly.

This thesis aims to study how a design model can be used as a source for a building data measurement model, through to the construction phase, and to offer a methodology to structure such data in order to ensure synchronicity between all models and digital continuity throughout the works life cycle. This case study focuses on energy management for buildings.

It is led by doctoral student Zhiyu ZHENG, directed by Fakhreddine ABABSA, professor at ENSAM, in collaboration with ENSAM's SMI doctoral school (LISPEN research unit: Physics and Digital Systems Engineering Laboratory), and overseen by ENSAM, ESTP and Schneider Electric.

 


  Four other thesis topics will be launched in October 2022:
Diagnosing and assessing a Digital Twin for automatic alert management, case study: railway network
 
Multi-physical multi-scale seismic digital twin in complex geological environments for industrial risks
 
Study of Digital Twins in the construction of an Infrastructure project
 
Digital Twins for territorial sustainability - optimising, securing and sustaining information through a holistic and multi-scale approach Case study: Nice Métropole, Marseille Tramway
 
Contact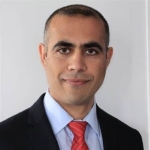 Rani EL MEOUCHE, Associate Professor, Head of the Chair Digital twins for construction and infrastructure
  Mail : relmeouche@estp-paris.eu