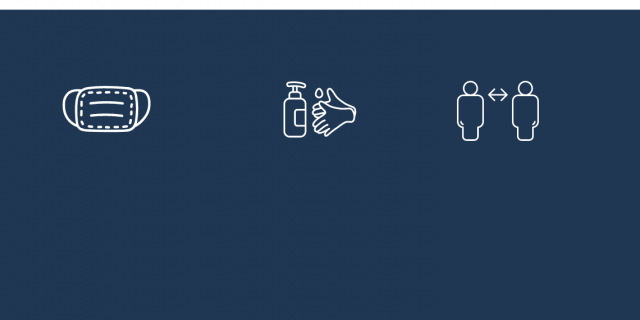 Flash Info | Covid-19: Your safety is our priority
Last updated: 30 September, 2020
Dear ESTP Paris students:
We are happy to welcome you on our Cachan, Dijon, Troyes and Paris campuses. Since last February, the virus SARS-CoV-2 (COVID-19) has been having a serious impact on people's lives and on workplace organisation. The specific nature of higher educational establishments (large number of learners, adults grouped together in confined spaces) require that, here too, measures be taken.
ESTP Paris is aware of the seriousness of the situation. The establishment must adapt the work and study conditions of its students and staff in order to continue to provide high-quality post-secondary education to 2800 learners (students and apprentices) as well as continuing education courses and research

Learning:
Remote learning, such as was used during lockdown, is not a substitute for face-to-face teaching. It is essential that learning activities, particularly tutorials, practical work and group projects, be organised differently so as to ensure the high-quality of our programmes is maintained. Some parts of lessons can be conducted remotely using new teaching methods: flipped classroom, blended synchronous and asynchronous learning etc. 

Health protocol:
We call on our students to adopt and promote the sense of collective responsibility needed to protect their and others' health on campus at ESTP Paris.

  A health protocol is in place: Everyone entering the campus must comply with the rules laid down in this protocol.
Please check and read the complete document by clicking on the image below.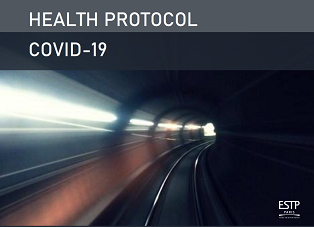 The protocol has been produced under the responsibility of:

Stéphane Gras, Safety, Security and Risk Prevention Manager, is the ESTP Paris's COVID coordinator.
His role will consist in:
Centralising practical questions posed by ESTP Paris staff and users and offering guidance and up-to-date answers;
Immediately implementing the ESTP Paris's response strategy when the need arises (identification or suspicion of one or more COVID-19 cases).

  Given that ESTP Paris has multiple sites, a COVID coordinator has been named for each campus. Each campus's COVID coordinator will ensure that the health protocol is implemented on their campus. He or she is the contact person for the staff working on that site.
 

  Barrier measures must be implemented everywhere and by everyone. It is these individual prevention measures that are currently the most effective in preventing the spread of the virus.

To protect yourself and others:


  Where to find hydroalcoholic gel on our Cachan  campus: Click here to look at the map