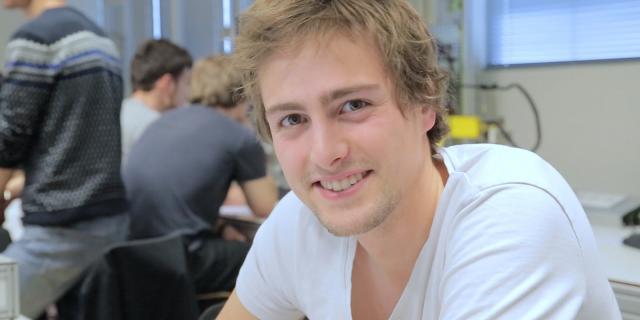 The Foundation
TOGETHER, LET'S SUPPORT SUSTAINABLE CONSTRUCTION
OUR MISSION
The ESTP Paris Foundation was created in July 2011 under the aegis of the public-interest foundation Fondation A&M. It offers graduates, friends and partners of the School the opportunity to contribute towards making any necessary changes to training in construction trades, improving the excellence of study conditions on ESTP Paris campuses, and encouraging the implementation of its solidarity values.
By making a donation to the ESTP Paris Foundation, you are supporting the desire to create long-term value for students and companies alike, by providing answers to the economic and societal issues of our ever-changing world.     



THE EXCELLENCE OF TOMORROW'S BUILDERS IN OUR HANDS TODAY
Faced with the energy transition and digital development challenges that affect all construction trades, the School must continue to invest in order to provide its students with more innovative and multi-disciplinary skills.
To support the School with achieving this ambition, the ESTP Paris Foundation relies on patronage to finance its project plan for 2019-2021, with 4 priority focuses:
The best educational and research tools

The production of knowledge

The development of a project spirit

The inclusion of all talent and interculturality                 
                                                                                  

For more information, please contact :
Anne-Valérie RUINET | ESTP Paris Foundation General Delegate
Email : avruinet@estp-paris.eu
Telephone : 01 49 08 07 84


 
---

Jacques Huillard
Class of 1973
Chair of the ESTP Paris Foundation