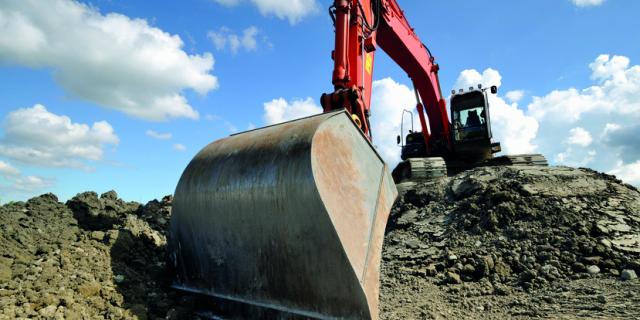 Management and Site Management Degree
Management and Site Management Degree
Course scope
The ESTP Paris Management and Site Management vocational degree in partnership with CNAM (Conservatoire National des Arts et Métiers), is a one-year qualification after a Bac+2 course, which aims to build on Bac+2 studies in works organisation and management, human resource management, safety, quality and the environment.
The course places students and apprentices in professional environments (tutored projects, internships) once they have acquired organisational, administrative, financial, communications and management skills. Teaching is supplemented with technical and general content.

Career opportunities
Building or public works site manager
Production manager
Operations lead and coordinator
Methods department manager
Construction operations manager

Course outcomes
At the end of the course, you will be able to: 
Plan and organise a civil engineering, building or public works site
Supervise teams and subcontractors
Provide an interface between different professional stakeholders
Integrate Safety, Quality and Environmental factors
Produce the appropriate management documentation
Monitor costs and implement corrective measures in the event of budget overruns

Degree benefits:
A recognised qualification in the international LMD academic system (Licence – Master's – Doctorate) which is the first tier of the higher education pathway.
 For more information, please contact:
Antoine BONTE
Director of Programmes
Nathalie IZAAC
Executive Assistant
Tel: +33 (0)1 49 08 56 47
Laurence LEGRAND | Site Manager Programme and Degree Course Coordinator (student status)
Tel: +33 (0)1 49 08 56 63
Léon Patrick SOUNGADIA MALONGA | Site Manager Programme and Degree Course Coordinator (apprentice status)
Tel: +33 (0)1 49 08 23 68