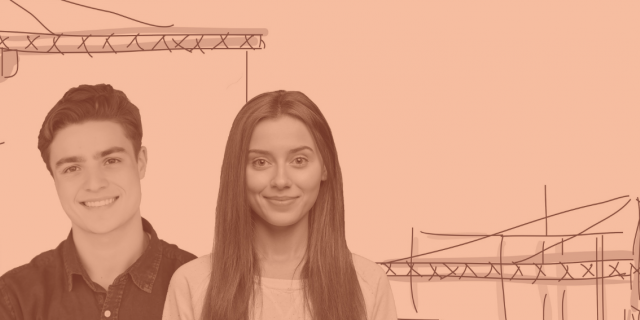 Meet us at a Fair !
Our fairs
📢 While waiting for the next ESTP events, you can make an appointment in video with our teams:
- Cursus ingénieur ✔ (Engineering curriculum)

- Formations Post-Bac (Bachelor & Conducteur de travaux) et Licences professionnelles ✔ (Post-Bac training (Bachelor & Works Supervisor) and Professional Licenses)

- Double diplôme Architecte-Ingénieur (formation post-bac | campus de Troyes) ✔ (Double degree Architect-Engineer (post-baccalaureate training | Troyes campus)

- Etudiants internationaux ✔ ( International students)
---

ESTP Paris takes part in many student fairs, both in the Paris region and in the provinces. Come and meet our students: they will tell you all about our many programmes and will share their first-hand experience of our campuses with you. Design and build tomorrow's world: the future of the construction sector is set to be an exciting one!

In light of the technological, societal and environmental issues our planet will need to face, we provide top-level diplomas that are recognised by companies as leading references when it comes to construction and sustainable development executives and professionals. So, come, meet us and join ESTP!
 

 TO DO AT THE FAIRS: