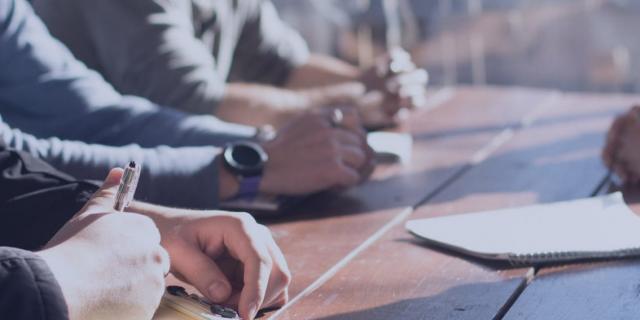 14 Third Year options
● Landscape and Real Estate Planning
Design and implement a landscape or real estate planning project in rural and urban areas.
Only available in the Topography speciality
● Sustainable Buildings and Cities
Acquire the core skills relating to a sustainable development approach within the framework of a regional or urban planning project, from pre-design through to operation.
● Building Information Modeling (BIM)
Become a BIM Manager and master the BIM fundamentals at every stage of a project: design, monitoring, enhancement, interactions with stakeholders, and integration of data from different disciplines throughout the project lifecycle. 
● Constructability and Project Culture
Align design and production at every stage of a construction project to pre-empt implementation problems based on construction choices and to deliver the best quality result.
● Real Estate Development
Familiarise yourself with the real estate market and the development of real estate projects (urban development and pre-design), factoring in sustainable development. 
● Entrepreneurship
Develop an innovation and entrepreneurial culture and acquire the tools required to build or take on a business or startup.
● Underground Infrastructures and Works
Become an expert in underground infrastructures and works both in the technical domain and in overall design approach, from specification through to construction.
● Engineering and Energy Efficiency
Become a business engineer or project manager in the various electrical energy sectors (renewable energies, electrical and telecommunications networks, electrical installations, energy management in buildings, etc.).
● Engineering in an International Context
Gain an awareness of the issues involved in initiating building and public works projects and the international legislation associated with them. An approach focusing on strategic and commercial aspects and on construction projects carried out by companies operating in the international arena. 
● Engineer-Designer (in Troyes)
Incorporate innovative visual and ergonomic elements into construction. Specialism in partnership with the École Supérieure de Design in Troyes (first semester of Third Year). 

Explore the Troyes campus
● Construction 4.0 (in Troyes)
● Roads and Civil Engineering Structures
Master issues relating to evolving materials, sustainable development with an LCA (Lifecycle Analysis) approach, and innovations in road construction more generally, which allow companies to stand out in projects. 
● The Smart City (in Dijon)*
Lead a Smart City project using digital and urban planning skills to gain a better understanding of issues relating to the connected sustainable city of the future.
* The Dijon Campus will open in September 2019 after accreditation by the French engineering qualifications commission (CTI)
● Structures
Equips students to work in design office environments (in industry, as a project manager or in a project owner assistant role), with an understanding of design and dimensioning of various structures (building, civil engineering, major civil engineering structures), from construction materials, Eurocodes and software, through to completed elements.
How to apply for this course:
Brochures
Admission requirements
Apply
Follow us!