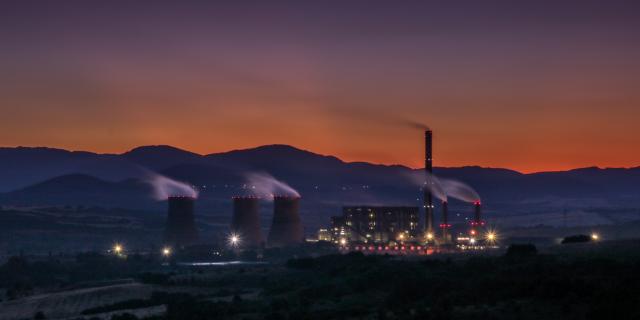 Nuclear Civil Engineering Chair
Nuclear Civil Engineering Chair
The Nuclear Civil Engineering Chair (GCN), created at ESTP Paris in 2009 in conjunction with partners in the sector, is the first function dedicated to training and research in the civil engineering of complex structures under extreme loading, and nuclear power stations in particular. 
Teaching:
A 200-hour programme for French and international Master's level students (delivered in English).
Research:
The research aspect of the GCN Chair is coordinated by the centre for pre-normative research in nuclear construction (RENON: REcherche pré-Normatif en cOnstruction Nucléaire). 
Mission de RENON : améliorer les codes et normes de génie civil pour impacter favorablement la constructibilité des structures nucléaires.

Partners : IFSTTAR, AREVA, EDF, EGIS INDUSTRIE, NUVIA STRUCTURE, RAZEL-BEC, SPIE BATIGNOLLES, TRACTEBEL ENGINEERING. 

Doctoral theses: 3 PhD theses presented in December 2017 and 4 theses currently in progress. 
RENON promotes French innovations and technical industry solutions on an international scale. It is supported by the communications and dissemination activities of the GCN Chair including TINCE conferences (Technological Innovations in Nuclear Civil Engineering) and the Civil Engineering and Architecture Technical Section of SFEN.
Its work fosters robust documentation evidencing proposals for upgrading standards across a variety of areas and reaffirms the reputation for excellence of "French-style" construction. 

These objectives are met via three main themes:
Transient structure dynamics: impact and explosion
Analysis of structures under seismic loading
Optimisation of design and qualification methods for innovative building processes and materials
For further information, please contact:
Pierre LABBE | Director of RENON
Joel CUNY | GCN