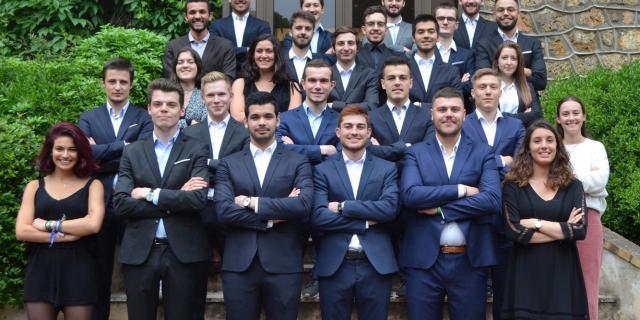 Career-focused societies
Career-focused societies
Forum ESTP
Forum ESTP is the unmissable event of the year where students can meet professionals in the building and public works, engineering, industry, environmental, and consultancy industries. 
It offers students the opportunity to: 
Learn about the various careers open to them
Explore the different courses available
Network widely and find an internship or Final Year Project (FYP)
For companies, this event allows them to: 
Present themselves to students
Recruit motivated and skilled students
Each year, the event is attended by 150 companies, schools and universities and almost 4,000 students from a variety of academic backgrounds (engineering schools, university institutes of technology, classes préparatoires, and young professionals). Lectures and round table events punctuate this unique opportunity for professionals and students to meet and talk.
Junior Entreprise
Within ESTP, Junior ESTP makes the link between education and the world of work.
The society, which celebrated its fortieth anniversary in November 2018, can draw on the skills of rigorous, qualified engineering students to rise to the challenges of the building and public works sector and operate as an engineering services provider.

Junior ESTP, which demonstrates outstanding energy, creativity and professionalism, offers clients an attractive and dynamic proposition.