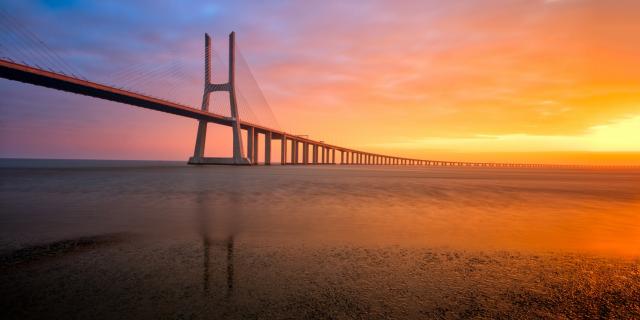 Mission, vision, values
Mission, vision, values
OUR MISSION
The ecological, technological and societal challenges facing our businesses mean that we have to be part of an accelerated transition. In particular, towards everything that contributes to low-carbon, more energy-efficient construction.
In this short, decisive period, our vocation is first and foremost to attract, pass on and train not only the talent but also the future leaders who will rise to these challenges and ensure the safety of their teams.
It means making a concrete commitment to increasing gender diversity. It also means connecting all the resources, players and energies to invent new ways of building. For us, this hybridisation is a source of value. It is also a prerequisite for our industry to maintain its position as world leader.
More than ever, we need to be the catalyst for innovation at the heart of the construction ecosystem.
OUR VISION 
We have entered a global revolution. This revolution is technical, technological (digitalisation, new materials, etc.), climatic (decarbonisation of construction, energy-efficient buildings), ecological (respect for the environment and the living world) and societal. These challenges are radically changing the meaning of our profession.
But construction is not just one sector among many to be brought into line with sustainability. It is the very condition and driving force behind this transformation.
It is our industry that shapes our living environment, our homes, our infrastructure, our industries... and that gives it a crucial role in the transition. 
To build the new world of tomorrow - one that is low-carbon, sustainable, open and connected - we also need to change the way we train, by bringing together in our curricula: technology, ecology, the environment and commitment. 
We are training these new builders, future managers and international leaders at ESTP.

 
OUR VALUES
INNOVATION
In these times of great change, there are as many challenges as opportunities: from bio-based materials to digital twins of structures, our profession has become an innovator for a long time to come. Our school must be a driving force behind change, experimentation and research.
RESPONSIBILITY
To build is to leave a lasting imprint, to "make a world" (Arendt). Nothing is more important to us than thinking about our ecological, civic and societal impact on our surroundings: on people and on living things. And over the long term.
EXCELLENCE
At the service of our industry, we are committed to training experts who are as demanding as they are skilled, as rigorous as they are innovative, at every stage of the construction process. Our researchers are also committed to scientific and technological excellence.
COMMITMENT
We are in step with society, and embrace its changes. We seek to have a positive impact in all our actions, whether they be environmental, social or societal. We do this sincerely, with a clear understanding of how far we still have to go, particularly in terms of gender diversity; and in practical terms, with agendas and appointments to check that our objectives are being achieved.


 
ESTP, A SCHOOL COMMITTED TO GENDER EQUALITY!
2023 results of the professional gender equality index: In accordance with the provisions of the "Professional Future" law of 5 September 2018, ESTP has established its Index dedicated to professional equality. For the year 2023 under the 2022 data, ESTP's Professional Equality Index shows a score of 91 points / 100, a token of its commitment to equal pay.
The index, based on 100 points, is calculated at ESTP level using the following 4 indicators: The sum of the results obtained by the company for each of these indicators gives a score out of 100.


Background and methodology: Act no. 2018-771 of 5 September 2018, known as the "Professional Future Act", supplemented by Decree no. 2019-15 of 8 January 2019, requires all companies to set up a system for assessing pay gaps between women and men with a view to ending any unjustified pay gap within three years. To this end, the Ministry of Labour has created a Professional Equality Index common to all companies. It can be used to calculate the pay gap and identify any areas for improvement and the levers that the various players in the company can use to advance equality.