Getting ready to study at ESTP Paris
All you need to know to prepare your stay
If you are an international student, here are some essential information to know when preparing your stay and get a great start at ESTP Paris.
Study plan, ECTS and grading
International student guide
🎈 READ OR DOWNLOAD
 
🔴 International student guide (eng) 
🔴 Guide de l'étudiant international (fr) 
This document provides answers to the most frequently-asked questions. You may refer to the guide as often as needed.

You may also refer to all ESTP Paris staff members, starting with the International Relations Department.
> Map of the ESTP Paris campus


🎈 VISAS AND RESIDENCE CARDS

To initiate your visa process, please contact the Campus France office in your country which will liaise directly with the consular authorities responsible for issuing visas. 
Request a "student'" visa for the duration of your stay.
🎈 STUDENT SOCIAL SECURITY

All students must necessarily take out student social protection. Determine the best solutions based on your circumstances.
 

🎈 TRANSPORT

In Île-de-France, students under age 26 can obtain a travel card at a reduced fee by using the Imagine R subscription.
 
🎈 HOUSING

Start your search early.

ESTP Paris has around one hundred rooms. Located on the campus and reserved for French and international students, these rooms are an ideal way to encourage student life. They allow students to live at the school and to save significant time given the heavy workload required of ESTP students.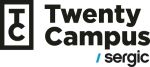 International students may also benefit from the school's partnership with the Restignat residence (Twenty Campus) just a stone's throw away from the Cachan campus. For more information, contact the International Relations Department.

💡 Action Logement helps you by acting as a guarantor to support your application and reassure your future landlord | Find out more about the visale guarantee.


Housing aid (CAF)

Most French and foreign students are granted financial housing aid by the CAF ("Caisse d'Allocations Familiales" / Family Benefits Fund). Submit your application on their website as soon as you are settled.
👉🏽 You can also read the international student guide drafted by Université Paris-Est.


👉 ESTP Paris and MondoPal  partner up to make sure you move in easily
Because it is inconceivable to us to imagine you spending even one night without the essentials in your accommodation, ESTP Paris has teamed up with MondoPal! 
Discover a range of turnkey packs with all the essentials for your bedroom, kitchen and bathroom. You can even create your pack from scratch by choosing from +40 items.
The benefits:


🟧 For more information, please contact :

Léonie Paris | Incoming Mobility Officer
Email: lparis@estp-paris.eu 


🎈 HISTUDENT

This student society is responsible for welcoming foreign students. It aims to facilitate the integration of international students in school life and French society in general. HiStudent assigns each student a mentor, a French student responsible for helping the mentee with all formalities and answering any questions they may have.

A welcoming and mentor assignment ceremony is held at the start of the school year. Throughout the year, the society organizes parties, evenings, outings, visits and trips for French and foreign students.  
Contact HiStudent | 28 avenue du Président Wilson - 94230 Cachan
Robin Barracou | robin.barracou@estp.fr
Bastien Tella | bastien.tella@estp.fr
Steps of your registration
💡 Steps of your registration and arrival (eng)

🔎 Thanks to our partner, FlyWire, you can easily pay your tuition fees online. FlyWire provides a secure global payment network that simplifies paying your fees from your home country or the country where you live in your home currency converted into euros via this platform. Good to know: FlyWire/ESTP Paris platform is available in many languages.
> You can start the payment process here : Flywire - Powering the future of global payments
For more information, please contact:
Léonie Paris | Incoming Mobility Officer
Email: lparis@estp-paris.eu