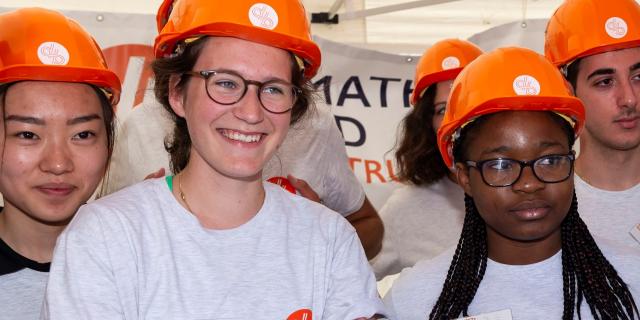 Social diversity
A school open to all
ESTP welcomes students from all social backgrounds and geographies and has introduced practical initiatives to remove financial, cultural or disability-related barriers to access.

Each year, 25% of our students come from abroad.
Over 700 bursaries are awarded annually
Over 700 academic bursaries are awarded every year by the school and its partners on the basis of application dossiers, totalling approximately 700k euros (ESTP bursaries, corporate bursaries, professional federation bursaries, and international mobility bursaries awarded by the ESTP Foundation, Erasmus, etc.).
Assistance with entrance examination fee
The school offers reduced entrance examination fees to students in receipt of CROUS bursaries.