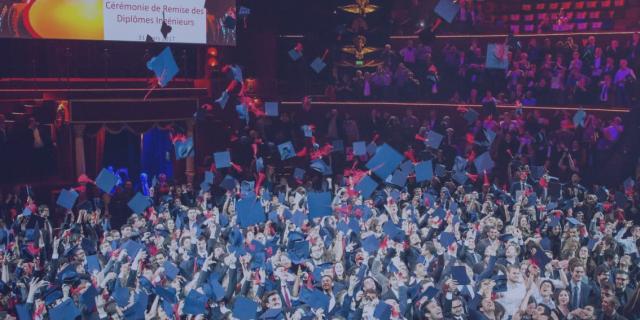 Graduate study in France
ESTP Paris Diplôme d'ingénieur or Master's Degree in Civil Engineering
International students wishing to enrol in the ESTP Paris Diplôme d'ingénieur - Master's level engineering degree - are admitted:
 
In First Year on the basis of their first degree, with a minimum requirement of a Bachelor's degree (Licence or equivalent)
 
In Second and Third Year, as part of an academic exchange for a double degree.

Places are awarded based on the application and/or an interview:
 
For further information about studying in France, please consult the Campus France website
Please find below the study plans and ECTS grading scales: 
 Non-degree academic exchanges (semester or year)
The numerous partnerships of ESTP Paris with international universities and schools allow students to experience one or two exchange semesters at our school. Interested students need to check with their institution if such an exchange is possible.

Once accepted by their school and selected at ESTP Paris, students need to build a study plan. This study plan must match the academic requirements from their institution and ESTP Paris.
 
📢 International student guide (eng)
 
For more information, please contact:
Léonie Paris | Incoming Mobility Officer
Mail: lparis@estp-paris.eu
Phone: +33 (0)1 49 08 24 44