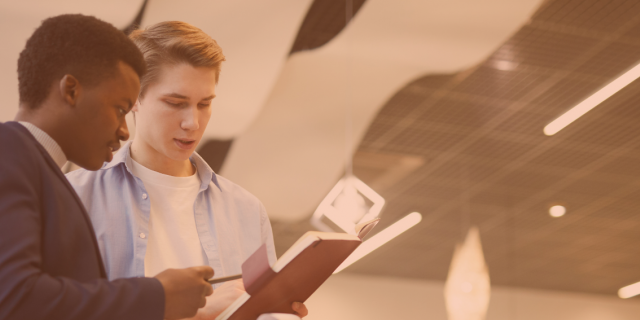 Discover our network partnerships
BECOME A STAKEHOLDER IN CREATING A VALUABLE TALENT INCUBATOR FOR YOUR BUSINESS
Several partnerships are formed every year with companies acting as year group mentors, sponsors, or recruitment and research partners. Some of these businesses are members of the ESTP Association, a non-profit organisation under the terms of the French law of 1901, and are involved in governance of the school, while others provide active support for development projects via the ESTP Foundation.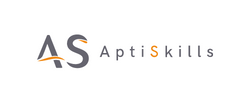 More about Aptiskills
We are construction and public works industry experts. We are 783 AptiSkilliens. We have been creating careers since 2013. We are engineering consulting leaders in the construction and public works sector, soon to be joined by the Industrial and IT sector.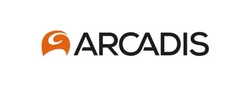 More about Arcadis
Arcadis is a leading international player in sustainable design, engineering and consulting solutions for natural and built environments. Established in over 70 countries, the company has over 28,000 employees devoted to improving quality of life.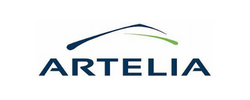 More about Artelia
With extensive skills in mobility, water, energy, construction and industrial engineering, Artelia offers a comprehensive range of services, from expertise to the delivery of complex projects: consulting, studies and master plans, project management, design and implementation management, asset management and global markets.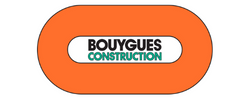 More about Bouygues Construction
With 58,000 responsible and committed employees in over 60 countries, Bouygues Construction designs, implements and runs projects in the construction, public works, energy and services sectors. As a leader in sustainable development, the group has made shared innovation is core added value and has put health and safety among its absolute priorities.
 

More about Bouygues Immobilier
Our job is to design living areas where you enjoy living, working, meeting with others, with nature and with yourself. Places that take account of all users, at all scales: operational scale, neighbourhood scale and city scale. We help communities to promote life, to build low-carbon projects and to develop natural areas in cities.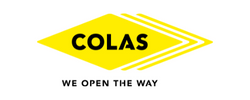 More about Colas
The Colas group aims to become the global leader in innovative and responsible mobility solutions. Its mission is to think up, build and maintain transport infrastructures in a responsible manner, by using its local tethers, worldwide. The reason for its action? To bring men together and facilitate global exchanges today and tomorrow. Its three main business areas are Roads, Materials and Railways.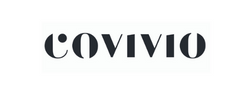 More about Covivio
Bolstered by its partnership DNA, its real-estate expertise and its European culture, Covivio is close to its users and draws from their hopes to jointly create and drive a real estate sector that resembles them. This is how we have transitioned from an owner's approach to an operator's approach, as both an investor, developer, manager and service creator.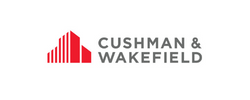 More about Cushman & Wakefield
A global leader providing services for corporate real-estate, Cushman & Wakefield helps its clients to change the way they work, consume and live. Thanks to its 50,000 employees in over 70 countries, the company provides its global clients, users and investors with local and international high value-added expertise.
More about Demathieu Bard
An independent company founded in 1861 in Lorraine, Demathieu Bard is now among the leading French players in the construction and real-estate development sector. The company is renowned for its technical expertise and know-how, particularly in terms of complex constructions and works of art in France and worldwide.


More about Egis
An international player in construction engineering and mobility services, Egis creates and operates smart infrastructures and buildings capable of tackling the climate emergency and the major issues of our era, by providing for more balanced, sustainable and resilient territorial development.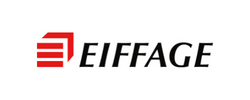 More about Eiffage
With over 100,000 construction sites in 2020 in France and abroad, Eiffage is one of the leading European companies in the construction, public works and concessions sectors. Our group's 72,000 employees operate in the fields of construction, real-estate, development, civil engineering, metal, roadway, energy systems and concessions.Our ambition is to build a human-scale future which includes sustainable cities, by creating links between territories and implementing increasingly innovative solutions and services to meet the needs of the populations, as close as possible to the territories.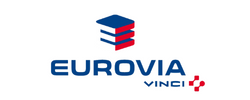 More about Eurovia
Eurovia, a subsidiary of Vinci Construction, is one of the leading global actors in the construction of transport and urban development infrastructures.Partnering with territories, Eurovia designs mobility solutions to improve economic competition and consolidate social ties, by designing, building and maintaining transport and urban development infrastructures.


More about EY
At EY, our aim is:To build a better working place. The expertise and services we provide help to improve trust in the financial markets and global economies.Our directors work as a team to keep the promises made to all stakeholders. By doing so, we play a key role in building a better working world.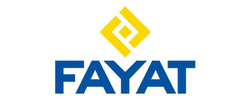 More about Fayat
With a presence in 170 countries through its 205 companies, and with the dedication of its 21,505 employees, the Fayat group, founded in France in 1957, serves its clients worldwide using innovative and sustainable solutions on the construction market and in the seven main businesses it operates in: Public Works, Foundations, Building, Energy & Services, Metal, Boiler-making and Road materials.
Fayat is the sponsor of the class of 2022, the next generation of graduates.


More about Groupe Adenes
Drawing from the diverse experience of our Group, our many technical skills, our know-how and our tools, we implement personalized solutions to assist you in the fields of damage, civil liability, technical risk and construction insurance to cover risks incurred by private individuals, professionals, properties, corporations and key accounts.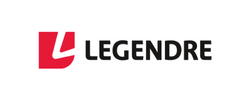 More about Groupe Legendre
An independent family-run company created in 1946, the Legendre group has become a key player in the fields of construction, property and future energies. Promoting innovation and a long-term vision, the Legendre group is diversifying its business and extending its geographical reach from the West of France at a national and international scale.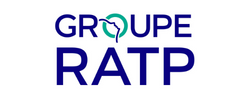 More about Groupe RATP
The RATP group provides 16 million trips per day in France and worldwide, including 430 cities outside of Ile-de-France. A long-standing partner to Paris and its century-old underground, it is sought after worldwide for its unique experience in the design, project management, operation and maintenance of all urban and interurban public modes of transport.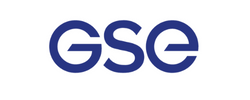 More about GSE
GSE has been a specialist in corporate real-estate for 40 years. Logistics platforms, factories, offices, shopping centres, laboratories, R&D centres... GSE is here to support you from A to Z throughout your design, construction, extension, renovation or development projects. From land research to building delivery, GSE is the only contact point you will need to carry out your project, with strong commitments to price, quality and deadlines.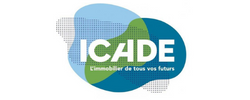 More about Icade
As an office and health real-estate company and a housing/services/public equipment developer, Icade designs, builds, managers and invests in cities, neighbourhoods and buildings that are innovative places, places of diversity, inclusion, smart places with a reduced carbon footprint. Places where living, residing and working is pleasant.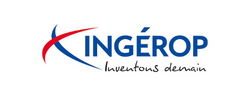 More about Ingérop
Ingérop is a key player in France and a significant international stakeholder in the field of engineering and sustainable mobility consulting, energy transition and living environment, which are major current and future issues.The group's engineering is focused on technical excellence, expertise, innovation, cross-disciplinarity and adapting solutions to its clients' research and functional performance.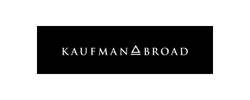 More about Kaufman & Broad
Kaufman & Broad is a strong, national group comprised of men and women with an entrepreneurial mind-set with the same view their business: the client and user are at the heart of our strategy and decisions.We listen, imagine and share to learn more every day about new uses and lifestyles, and to offer a unique experience in the neighbourhoods, residential and office buildings, residences with services or shops that we create all over France.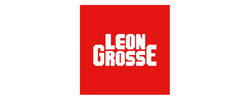 More about Léon Grosse
Léon Grosse Immobilier aims to be an artisan of property development, focusing its action on its clients well-being, by creating fulfilling and seamless living and working spaces for them; the planet's well-being, by offering a carbon-free property and responsible portfolio for current and future generations; its partners' well-being, by creating a strong and sustainable relationship of trust in an effort to work together to build the city of tomorrow: a place generous to all, more energy efficient, innovative and bright.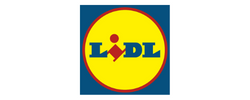 More about Lidl
Lidl Immobilier: We focus our efforts on our 11,200 supermarkets in 32 different countries and on our many logistics centres throughout Europe. Expansion and modernization are the drivers of our growth. This is why we work on a daily basis to develop modern and forward-looking local stores.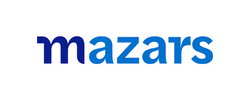 More about Mazars
Mazars is an international leader in the audit, taxation and consulting sector. Our integrated partnership allows us to work as a single team by relying on a wide range of expertise, its geographical coverage and its local ties to offer tailor-made, high quality audit, taxation and consulting services, along with accounting and legal support.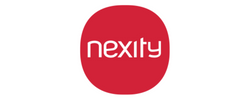 More about Nexity
Whether you are a private individual, company or public entity, Nexity is at your disposal and offers the widest range of consulting services, expertise, products, services and solutions to better meet your needs and address all your concerns. Our business lines - transactions, management, design, promotion, development, consulting and all associated services - are now organized to better serve and support you.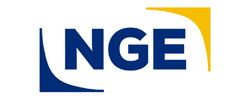 More about NGE
To bear the name NGE, Nouvelles Générations d'Entrepreneurs ("New generation of entrepreneurs"), is to be bold enough to take risks. We are that building and public works company. Every day, we reshape our businesses to design, implement and renovate large-scale projects and local works. Our teams are committed to helping territories and communities to create bridges, roads, railways, optic fibre networks, cultural, social and educational centres, and many more.NGE is the sponsor of the class of 2024, the next generation of ESTP engineers.


More about Razel-Bec
As a builder and pioneer, Razel-Bec has helped to build transport infrastructures, rail and roadways, to generate energy, to develop hydroelectric facilities, plants and other water supply and processing infrastructures. The techniques used have changed, but the company's aim remains the same: to improve transport through earthwork, tunnels and works of art.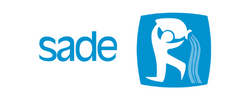 More about Sade
Established in around twenty companies, with approximately 9,000 employees, SADE is a specialist in the design, construction, rehabilitation and maintenance of networks (water, power) and associated structures (civil engineering). It provides a wide range of solutions to local authorities, industrialists and major infrastructures. For many years, its business lines have operated based on a conscious sustainable development policy.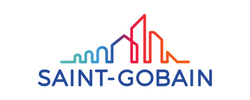 More about Saint-Gobain
Our 350 years of history, the strength of our group and our leadership give us the responsibility and power to continue our development while tackling the major issues faced by humanity, among which climate change, resource protection and inclusion.We are an international and multi-local company that is fully integrated in the territories in which we are established, in an effort to support their dynamism and contribute towards a fairer, more sustainable, more open and more engaging world.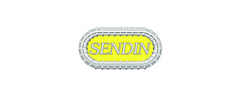 More about Sendin
From production to on-site installation of reinforced steel frames based on drawings, Groupe Sendin has been involved in the conducting of major projects across the nation on a daily basis for over 25 years. Our industrial independence and the proximity between our factories and worksites guarantee our clients controlled deadlines. Our recognized skills span from the production of reinforced steel frames (cutting, shaping and assembly) to on-site installation.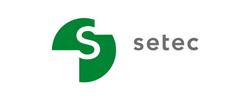 More about Setec
For 60 years, Setec has served innovation and technical excellence. Setec was founded in 1957 in Paris from its founders passion for engineering, Henri Grimond and Guy Saias. From the 1960s, Setec developed into various subsidiaries on an international scale, mostly through internal growth. As an independent multi-disciplinary engineering group, Setec is 100% owned by its engineers. Setec is a member of Syntec-Ingénierie.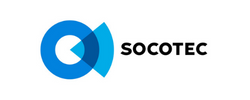 More about Socotec
SOCOTEC offers its clients and partners missions throughout a building's life cycle to ensure its compliance, extend its lifespan, improve its technical, energy and environmental performance, and to thus ensure the safety of persons. As a trusted independent third party, SOCOTEC relies on its 5,000 technicians and engineers located across France and recognized as the best in risk management and technical consulting.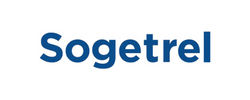 More about Sogetrel
Sogetrel designs, rolls out and maintains current and future network infrastructures and digital solutions to work together to develop to instantaneousness of exchanges.Sogetrel is an independent French intermediate-sized enterprise which, in over 35 years of activity, has become a renowned national player on the telecom, IP safety and digital solution market.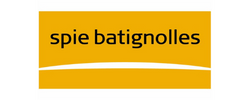 More about Spie batignolles
We are an independent group and key player in the building, infrastructure and service sector. Our 6 fields of expertise include all sector businesses, in France and internationally. Our aim? To create value alongside and for our clients, employees and all our partners. Our strength? Our culture: availability, dialogue and synergies across business areas.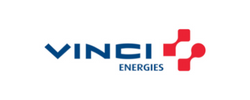 More about Vinci Energies
Connection, performance, energy efficiency, data: in an ever-changing world, VINCI Energies accelerates the roll out of new technologies in order to solidify two major changes: digital transformation and energy transition. Attentive to its markets and an integrator of tailored solutions, VINCI Energies supports its clients with the roll-out of technologies that are useful to mankind and the planet, from design to implementation, operation and maintenance.After sponsoring the class of 2021 for 3 years, Vinci Energies decided to continue its action with a partnership to maintain ties with all our students across our 3 campuses.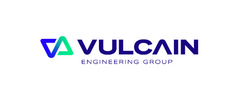 More about Vulcain Engineering
We work with our clients to imagine, design, build, commission and operate infrastructures that will have a positive impact on tomorrow's world. Our mission is to support global industrial leaders with their transition towards more responsible and sustainable models, in keeping with our values.
For more information, please contact:
Odile Buronfosse
Tel: +33 (0)1 49 08 59 54